Little white coat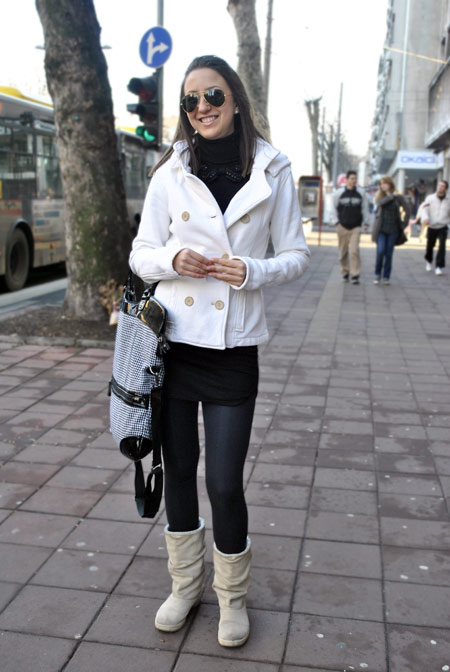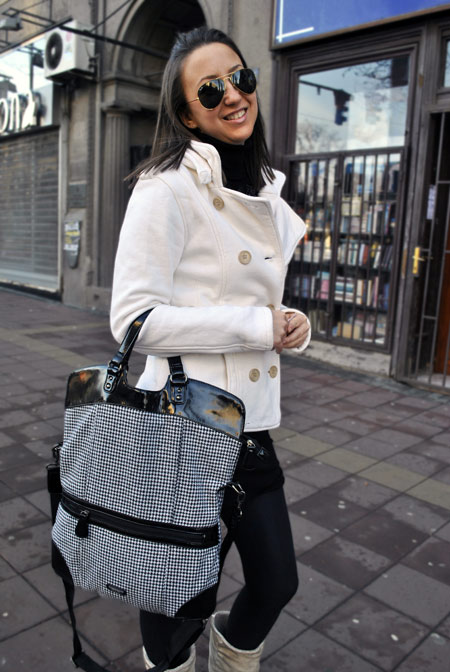 It's Friday!!! I'm so happy about it, are you? Today, since it's almost end of the week here on Belgrade street style (we have off Saturday and Sunday as you know) I wanted to thank you all for visiting the site for the past week, for the sweet comments and for being so supportive, don't ever forget this means the world to us! You're all loved!
Now to our post – doesn't this pretty girl look like a sunshine? With her smile she certainly brightened up my day and with her outfit she made me be more confident when it comes to white coats (that I was always avoiding) and what a cute white coat! Oh and her bag is also a favorite of mine – I just love patterns and black & white combo – pure perfection!
Happy weekend to all! See you on Monday!