Fur + knitting = winter bliss?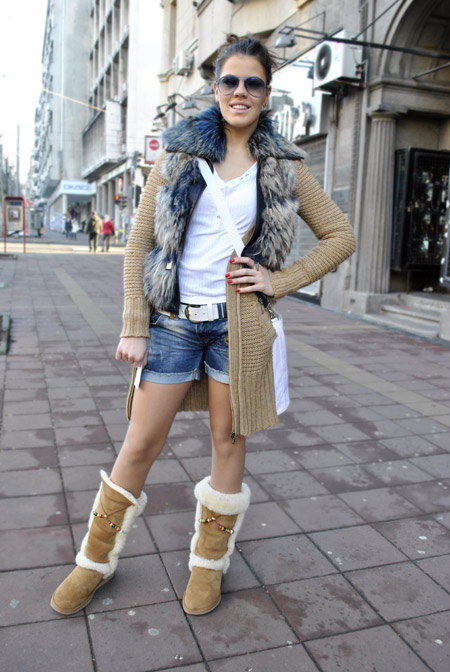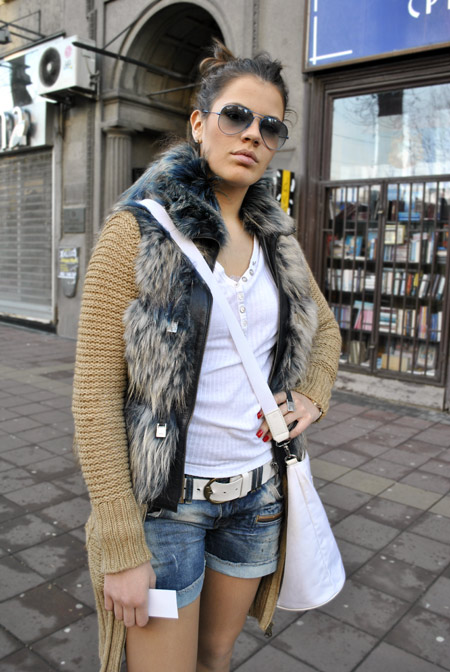 I've been looking forward to the weekend and I'm very happy it's Friday today! For today's post I chose these pictures, because I love the texture this girl is wearing. Fur + knitted long cardigan + those playful, a la North Pole boots just make me happy to look at. Not to mention the natural beauty of this girl, she has strikingly sexy look in her eyes (you can't really see her eyes, but believe me). All topped with shorts and a white side-slung bag to finish the pretty, eclectic outfit.
Happy weekend, sweets!