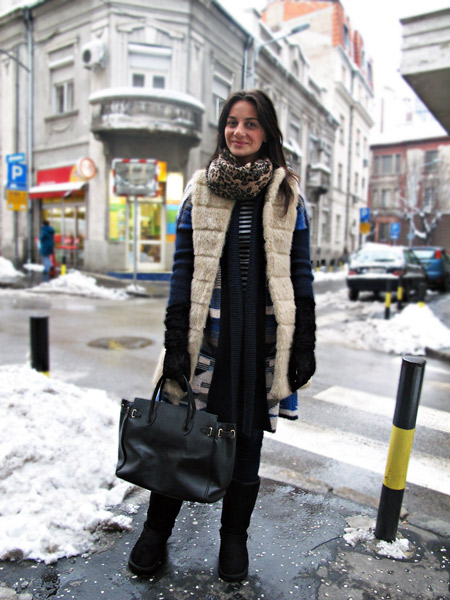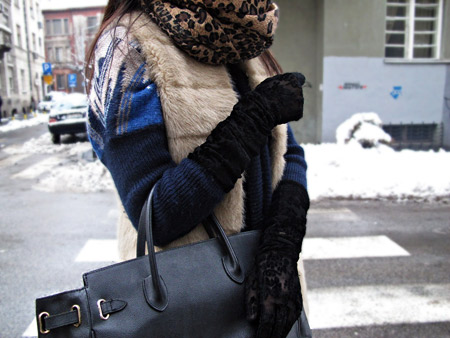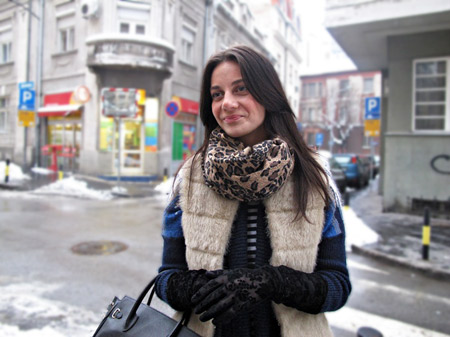 photography by Vanja Milicevic
Happy Friday! Today we have a pretty lady on the blog, courtesy of my lovely Vanja! Not everybody can pair lace gloves with fur vest (faux for that matter) with leopard scarf (amazingly looking by the way) and with the pretty textured cardigan. Her outfit feels warm just to look at and I'm all for this kind of combo for a cold winter day. Oh and just for the record she's a fellow blogger, Jovana, creative mind behind Bonjour…JR.
How was your week? Hope you have a nice weekend ahead!