About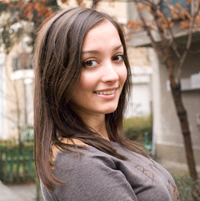 My name is Ludmila Crigan-Mihajlovic and I'm the founder of Belgrade Street Style. I live in Belgrade for over a year now and during my life here I've noticed how refined and stylish are people in Belgrade. Even a walk to grocery store consists of a Chanel bag, a trendy coat and some designer shoes, literally. So while living here, seeing this life day by day, making friends and meeting fellow bloggers one thing was clear for me – every single person is dreaming of having a street style site, to dig in for inspiration and last, but not least to showcase how up-to-date fashion-wise Belgrade is. That's exactly my goal and the reason I founded Belgrade street style. There are many well-dressed ladies and gentlemen here, with great aesthetics and sense of beauty and Belgrade undoubtedly deserves to be catalogued as a city which has people with unique styles, original ideas and outfits, who are daring to be different and modern.
Besides Belgrade street style, I'm the founder and editor of a design blog, creamylife, where every day I embrace everything related to interior design and decoration. creamylife went live in October 2009, but is regularly updated since January 2010, providing daily inspiration, tips and designer profiles to a readership from 150+ countries around the globe.
Since January 2011, I'm the contributor to a Croatian fashion magazine Stilist (published monthly in Zagreb, Belgrade and Sarajevo), shooting street style photography and building a decent image of Belgrade people and their style.
Belgrade street style will be updated at least 5 times per week, the photos will be of people on the street, shopping malls, cafes and all the other places where stylish Belgrade ladies and gents can be spotted. And yes, girls AND guys will be photographed for Belgrade street style.
Thank you for visiting and if you see me on the street don't hesitate to say 'hi'! :)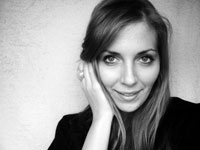 Vanja Milicevic is a contributor on Belgrade street style, but also she's the creative mind behind a fashion blog, Fashion and style by Vanja M.. Vanja's motto is "Fashion fades, only style remains the same". She's a talented writer, an inspiring blogger, a stylish fashionista and a sweet girl. She loves everything glamorous, chic yet simple and cozy. She's a graduated economist embracing fashion and not regretting it at all! :)
Our team is small for now, but we do hope our hard work will be interesting for you, our lovely readers (and not last appreciated by you)!
xoxo